Ballenger Motorsports AFR500 Product Release!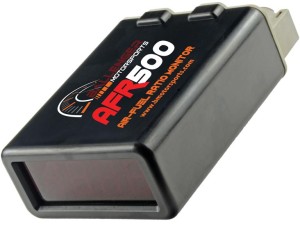 As you may already know, the NGK Powerdex AFX has been discontinued. Our customers have asked for a continuation of the Powerdex AFX and we are offering a direct solution! Ballenger Motorsports is releasing the AFR500 as a direct successor to the Powerdex AFX. We have heard stories of vendors gouging on remaining Powerdex AFX units and used units being sold at extreme markup as customers scramble to get the last Powerdex AFX units still available.
To fill this void and to continue to offer a direct successor to the AFX that works with a variety of Bosch and NTK sensors, Ballenger Motorsports is proud to release the AFR500! The AFR500 works with the same sensors & wiring, while offering the same reliability and accuracy as the discontinued Powerdex AFX! Designed by the same group as the Powerdex AFX, the AFR500 has identical dimensions, specifications, features, & function. We also offer some additional options which were previously unavailable such as a shorter harness length and additional sensor options.